cerita bermula dgn pic yg ada tulis 'ONE FINE DAY'
dan berakhir dgn pic yg ada tulis 'THE END'.
harap maklum. sekian. E N J O Y !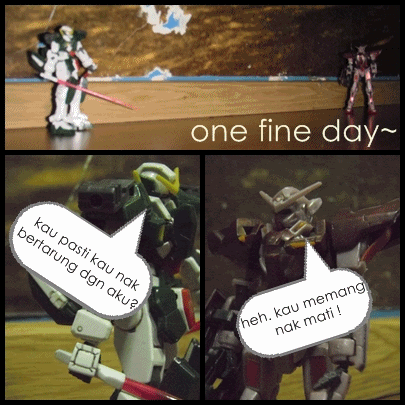 director and everything :

MeorMuhdAzfarWazli
gundam sponsor :

AhmadSubri
camera sponsor :

Dzulkarnean
thank you for watching and reading (:
p/s : that stupid picture up there telah dibuat dan diedit dan sebangainya by myself! yeah, i know its kind of stupid but DO I CARE? NO(!) haha. kidding~ lol. donno what to say. PLEASE B***H.
HAHA. me gusta? *trollface* (: